Nicolas Cage is coming to town first, not Santa Claus. The second sequel to the exciting yet breath-taking National Treasure is coming soon. Malaysia will aired it on 20 December 2007. So mark your calendar right now. Is a movie that should not be miss. Or else you will be crucified.
From the first installment, the story is full of adventure, history and also action-packed. Is definately worth your money, every cent of it. And don't ever think of watching illegally by purchasing DVD or downloading online. But anyway, its highly anticipated, just hope that it will not let us down.
Mr. Santa, my wish is to fast forward the time to 20 December.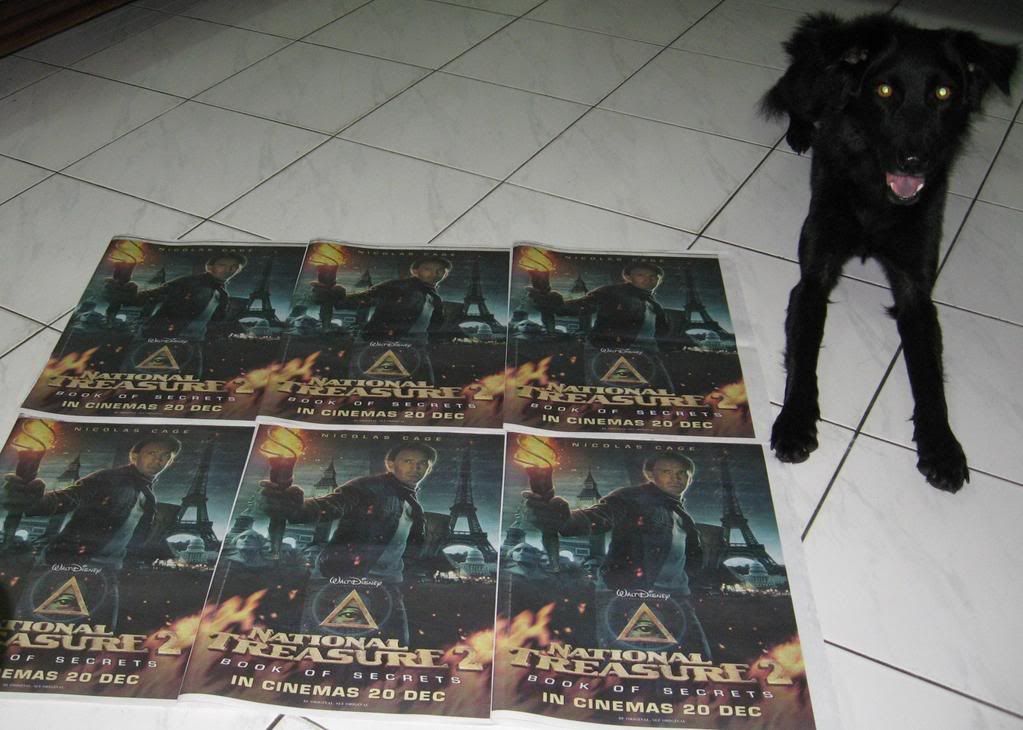 Okay, enough of advertising. Let me update you my Christmas cards received status. Amber-Mae, Tin Tin, Texas and Lenny's cards have safely arrived at my kennel.