17 November 2007
It had been a long time since I last did some agility training. I miss the YMCA ground so much. The part that I miss most is to grab the opportunity to check out some of the new pups on ground.
Disloyal Ms. Owner was hugging the JRT pup. Grrr........
Me show off my balancing skill. Haha.....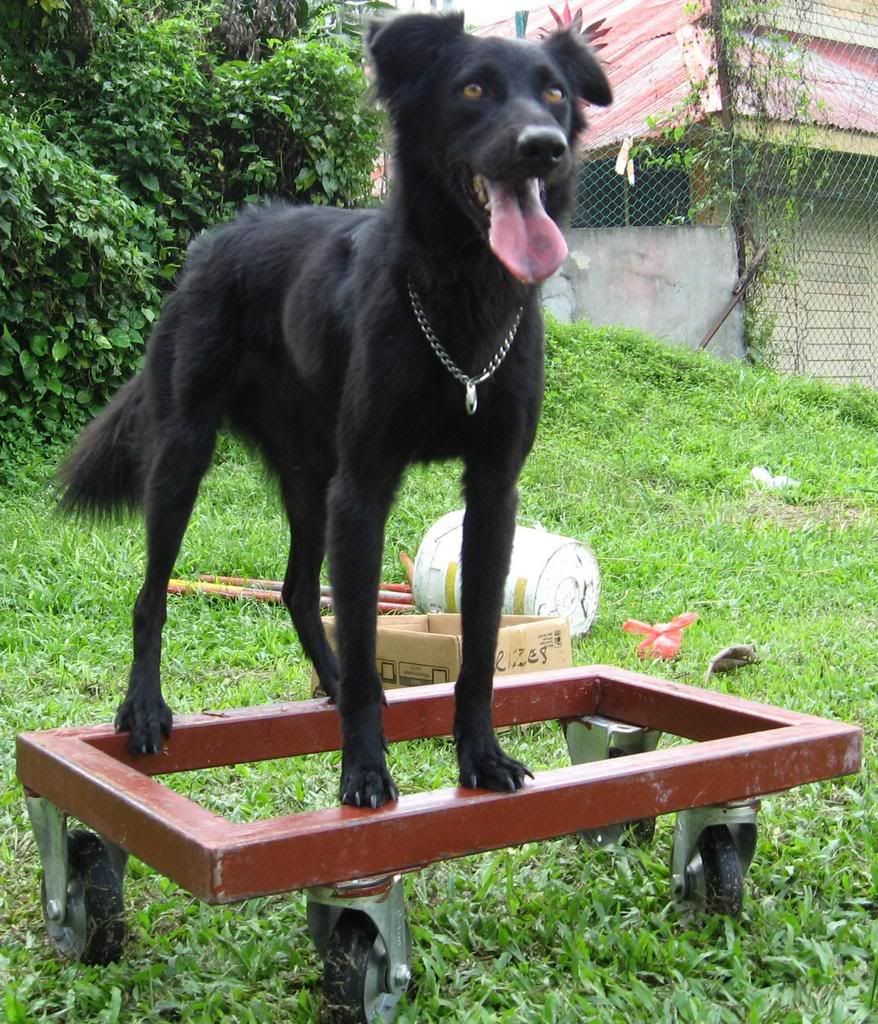 Okay back to serious business and the main motive to be here. Mr. Chan complaint that my OB sucks. Thanks to Ms. Owner. So now I gotta undergo some extreme lesson from him. Paw crossed.
Me and Bank, the ever drooling golden. Notice that he got such a long tongue and great amount of saliva. Prepare some tissue please.
The thirsty Bank drank straight from the pipe.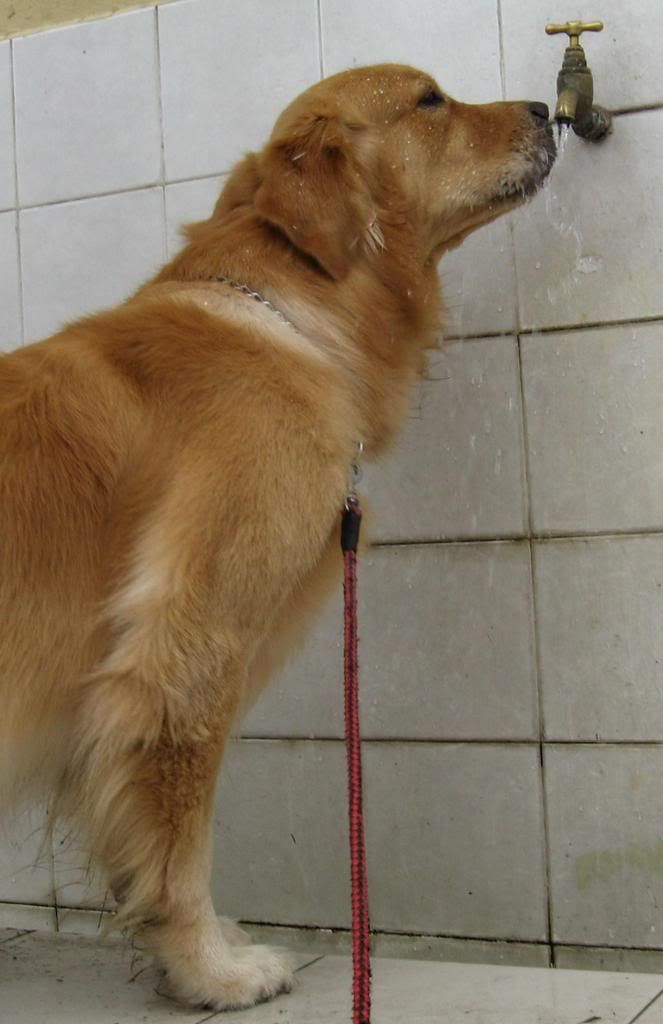 Groovy heading home after the training session in his Groovy mobile. Bye to all my training mates, see you guys next Sunday.