22 Dec 2007
It was my cousin sister, Jane's baby full moon cocktail party. We arrived at her house around 8.00pm. Everyone couldn't wait to carry the newborn baby girl in their arms. But Ms. Owner didn't got the chance, as the Q was just too long.
We are so happy for Jane as she finally was a married lady with a harmonious family. What a great joy she must feel when she hold her precious baby girl, Lera in her arms and what a great joy it is for all who know and love her to see something so wonderful happen in her life.
A group picture of Ms. Owner with a minority amount of her cousins. Because in total we have actually 23 cousins in the Lee's family alone. It is such a big group whereby taking a complete group picture is a 'Mission Impossible IV'.
As soon as we arrived home, Ms. Owner started her doggie cookie process. A recipe from Groovy's owner. For a person who hardly cook even for her ownself, you could imagine what kind of chaotic situation is going to be. When the dining room ended up like a place encountering World War III, Ms. Sister and Mrs. Mum came for the rescue. Phew! Finally someone offer their help.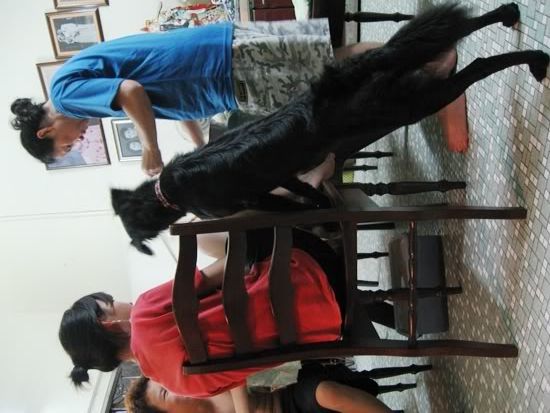 While Mr. Naked Brother just sniggering by the side helplessly. Grr....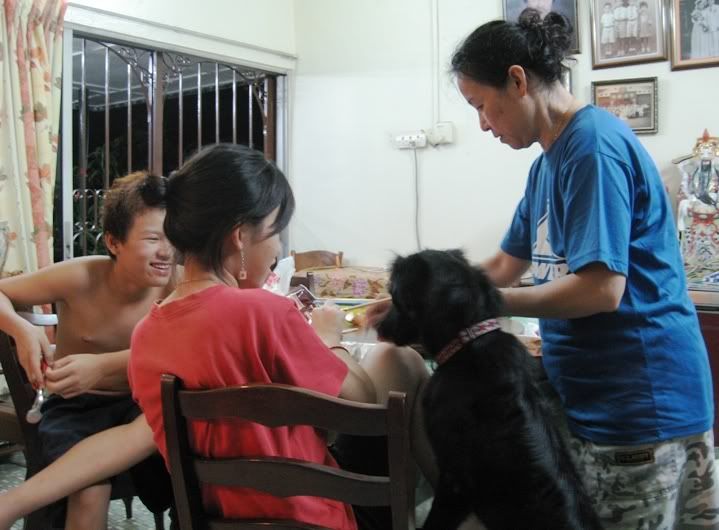 Finally it was the baking process after a long wait. I just couldn't wait to become the guinea-pig and ISO examiner.
The outcome. Isn't it lovely? Due to financial difficulty, we just couldn't afford to buy valuable gift for our friends. But I believe sincerity can be felt, which money can't buy. These are our Christmas gifts for all my jungle trekking pals and training mates. I hope they will like it, eventhough it might not be perfect for Ms. Owner first time baking. Thanks to Groovy's owner for a being our mentor.

This was the first batch of cookie on Friday night.
2nd batch of cookies on Saturday night. The improved version.
Merry Christmas to all my great pals. I treasure our friendship and time we been together.