Dog has amazing capability of bringing people from different walks of life together, regardless your age or profession. I formed a great bond of friendship with my jungle trekking pals all these years.
Groovy
, Duchess and Yen Yen were among those who were there with Ms. Owner even before I was born.
The year of 2007 is going to end soon. If I were to wrapped up what had happened throughout this season, I would pleased to say that I had met 2 remarkable new friends. Ms. Owner had been around the same field for sometime, and yet there's always opportunity to meet new pals. My current new friends are
Money
and
Prince
. Ms. Owner knew them through 2 different dog forums. And as usual, she is always eager to make initiative to invite friends to join her weekly jungle trekking. There's nothing more important than having friends who share the same interest and passion. Thus, they became my trekking pals until now.
Each of us possess the variety traits of sophisticate, royalty and adventurous. I'm the latter of cause. While our dark-side are snap-py, blur-ry and craz-zy.
Later on, Money even become my training mate. She joined the
Pet-n-You
agility training recently. Money's had great potential in agility by claiming 1st prize in Basic Jumper during her debut trial. Bravo! Keep up with the training, girl. Prince did expressed that he plan to join us for the training session, but his owner is too busy with other more important tasks in life.
Nevermind that, cause we always believe training can be done even in your own backyard. All you need is determination. Thus, we learnt the same trick together, giving encouragement and also indirect pressure to each other, when Prince successfully mastered it in a short period of time. Only recently I manage to succeed as I had actually learn it since puppyhood. Round of applause to my persistency. "Failure never stop me, it just make me work even harder". That's my motto.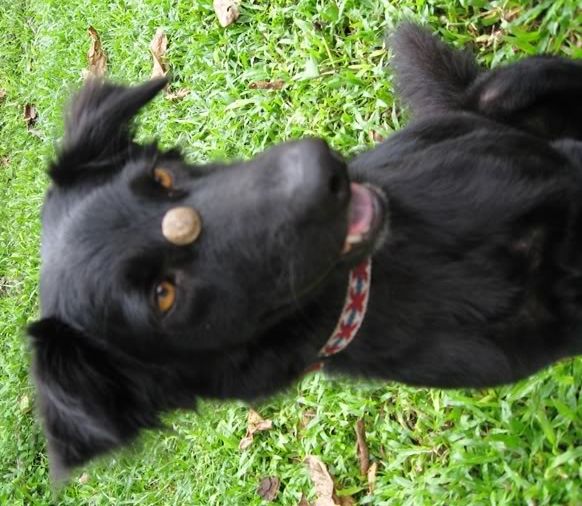 We also faced hard times together, as we suffered the same fate from evil handlers. We were force to look aggressive and act like vampires. 1st prize for the 'scary-looking-contest' goes to Money. Small dog always tends to be nastier.
Previous years, the only place I had been to was just A' Famosa. Life seems to be pretty dull and ugly. But within this 3 months, from September till November 2007, I had been to 4 trips in a row. Seems to be a pretty tight schedule, but we are always eager for more.
Our debut trip was to Kuala Kubu Bharu's waterfall. All 3 of us experience our first swimming outing. Money enjoyed her private hydrotherapy, Prince felt he was in a heavenly place, while I was hoping my next outing would not involved water and swims. I wonder for the 1st time, why Ms. Owner doesn't think the same. She loves beach the most.
Therefore, my next outing was to the Port Dickson along with my
Pet-n-You
friends. Is yet another swimming trip for me. But this time, I can experience the feeling of setting my paws on the soft sandy beach.
Money still lacks self-assurance, but I believe time will make her into an elegant and confident dog leaping over the hurdle with no worries. As for Prince boy, his confidence level are already over the limit, he feels comfortable whenever he was and will let every Tom, Dick and Harry to pat him. All he need is just some alertness. I bet when someone wants to ambush him, he wouldn't even find out until is too late. I absolutely thinks he has the needs to hire a private G4 officer to escort him. That's what we called "Royalty", living up to his title.
During the month of November, Prince invited us to visit his beautifully serene hometown. We went to the paddy field, the pier and the beach too, while the humans even enjoyed eating seafood and buying fishes at a great deal. Maybe I should suggest the next trip would be a visit to Money's hometown.
For the upcoming year of 2008, I wish Money's owner 'Happy Wedding'. In fairy tale, marriage is a 'Happy Ending', but in reality, marriage is a ' New Beginning'. May they live happily ever after. A story book life is what everyone aim for.
While for Prince's owner, we wishes him all the best for his career and may every dream he sees, becomes a beautiful reality.
The year of 2007 was just too great to be true. I'm now looking forward to the new year. Hope that we'll experience lots of new adventure, extending our circles of friends and had greater achievements in life.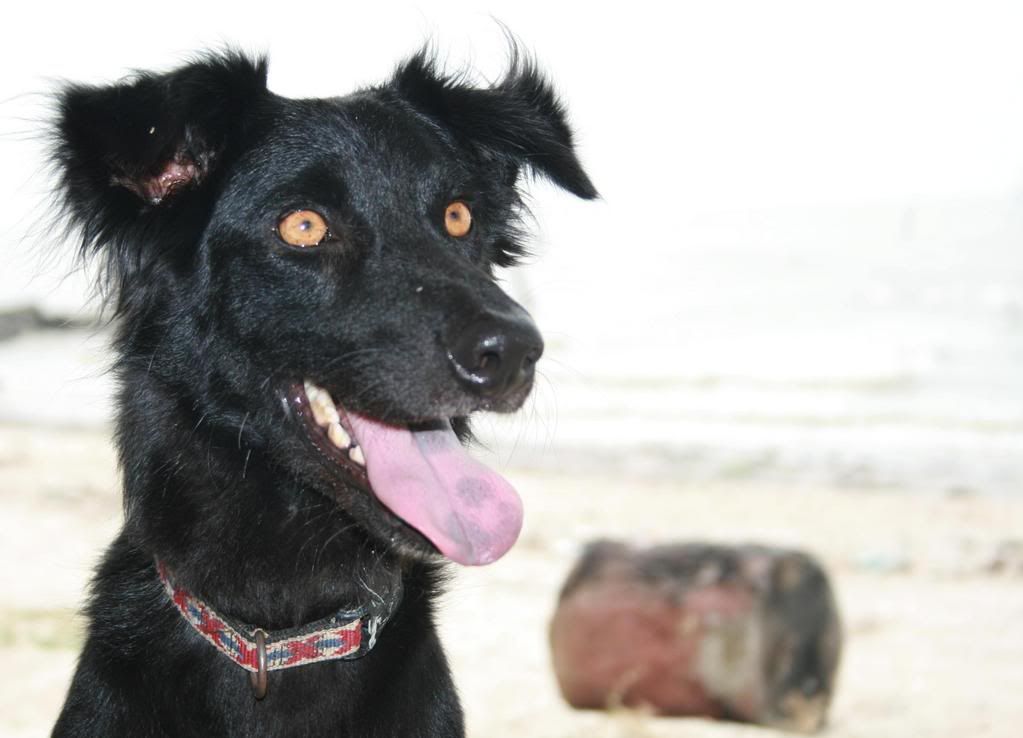 Live life to the fullest.